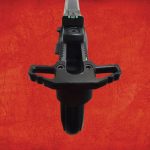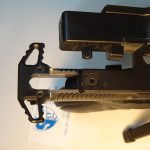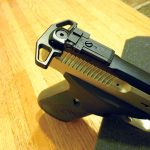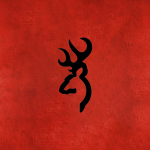 Browning Buckmark Slide Racker
$30.00 – $69.00
Browning Buckmark Slide Racker
Fits all Browning Buckmark Models. with black or nickel plated slides. The stainless slides are too hard and can not be drilled and tapped effectively.
Description
Browning Buckmark Slide Racker
Fits all Browning Buckmark Models. with black or nickel plated slides. The stainless slides are too hard and can not be drilled and tapped effectively. CNC machined from aircraft aluminum and cerakoted for a fantastic lasting finish. This Browning Buckmark Slide Racker will not change the weight or function of the slide. Select "Installed by Striplin Custom". The installation will require some machining on your slide. You will need to mail your slide via US Postal Service to PO Box 4320 Fort Smith AR 72914. Striplin Custom Gunworks will install the racker on your slide and return ship to you usually within 10 days. You will receive an automated email that says "We are preparing to ship your product", However, we will not ship the slide racker until it is installed on your slide. If you have the machines or wish a local gunsmith to install then select "Installed by Customer" and  we will ship the slide racker, screws, and instructions to you. We will not refund shipping if you decide you can not install locally.
Browning Buckmark
Get your hands on 85% of the Greatest pistol in history.
John M. Browning developed the Model 1911 to fire the powerful 45 ACP cartridge. We developed it to fire the 22 L.R. and, after extensive testing and research, determined that 85% of the original size was ideal for the smaller cartridge. Put one in your hands and we know that you'll agree. The grip is comfortable even in large hands and feels equally at home in smaller ones. The lightweight alloy construction is anything but light duty. Own a little piece of history today. And now with the addition of a polymer-framed version, you have more choices than ever.
Browning is one of those classic, traditional companies with a long, proud history.
To get to the very beginning one would have to go back to 1805, to the birth of Jonathan Browning in Tennessee. Jonathan was the father of John Moses Browning. Like many of his time he sought a life in the West, which eventually had him setting up shop as a gunmaker and gunsmith of some note in Nauvoo, Illinois and eventually brought him further West, with the Mormon pioneers to Ogden, Utah.
John Moses Browning was born in 1855 in Ogden, Utah, and spent a great deal of his growing up years at this father's side in his father's store and gun repair shop. In 1878, with encouragement of his father, he designed and began production on what he felt was a superior single shot rifle. He was right. And after a production run of about 600 rifles he was sought out by Winchester Repeating Arms and soon his ingenious falling block rifle became the 1885 Winchester. This began a string of legendary products he licensed to Winchester including the Model 1886, Model 1892, 1887 shotgun, Model 94 and Theodore Roosevelt's favorite, the 1895. There were many, many more of his creations that became Winchesters.
By the turn of the century he was licensing his inventions to other gun makers and had already done his ground breaking work with fully automatic firearms and self-loading pistols – like the BAR, the M2 machine gun, the 1911 pistol . . . the list goes on — which are all now the stuff of legend.